Venue & Hospitality
Welcome to the Official Attendee Housing Site for 15th International Congress on American Pathology and Oncology Research which will be held in the beautiful city of Chicago, USA.

Holiday Inn Chicago O'Hare
5615 N. Cumberland Avenue, 
Chicago, IL 60631, 
United States


*Accommodations are subject to availability at the conference venue from our end. Kindly contact us here to avail benefits and room availability at the conference venue.
Conference Dates: December 03-04, 2018
Hotel Services & Amenities
Audio/Visual Equipment Rental.
Business Center.
Business Phone Service.
Complimentary Printing Service.
Express Mail.
Fax.
Meeting Rooms.
Office Rental.
Photo Copying Service.
Secretarial Service.
Telex.
Typewriter.
Video Conference.
Video Messaging.
Video Phone.
ATM.
Baggage Storage.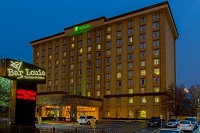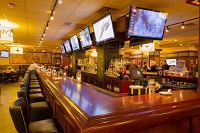 About City
Chicago has the third-largest gross metropolitan product in the United States—about $658.6 billion according to 2014–2016 estimates. The city has also been rated as having the most balanced economy in the United States, due to its high level of diversification. In 2007, Chicago was named the fourth-most important business center in the world in the MasterCard Worldwide Centers of Commerce Index. Additionally, the Chicago metropolitan area recorded the greatest number of new or expanded corporate facilities in the United States for calendar year 2014. The Chicago metropolitan area has the third-largest science and engineering work force of any metropolitan area in the nation. In 2009 Chicago placed 9th on the UBS list of the world's richest cities. Chicago was the base of commercial operations for industrialists John Crerar, John Whitfield Bunn, Richard Teller Crane, Marshall Field, John Farwell, Julius Rosenwald and many other commercial visionaries who laid the foundation for Midwestern and global industry.